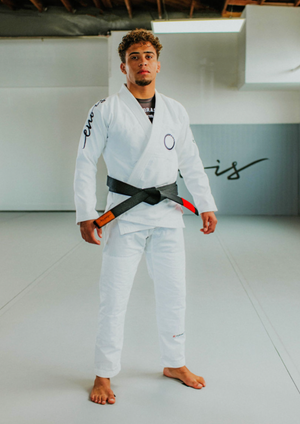 Classic Ultra-Light White
Sale price Price $ 74.50 Regular price $ 149.00
SIZING
Please see our updated sizing chart for the most accurate fit.  If gi fits well out of bag, wash cold and hang dry.  To shrink, wash in hot water and dry with hot air. 
Classic Ultra-Light  White 
For those looking for that ultra-light gi feel, with modern touches, tailored fit, and real-training durability, E Nois  has got you covered with the ultra-light version of our most popular gi to date.
This lightweight includes improved materials and some minor aesthetic updates. With an ultra-lightweight 350 gram pearl cotton jacket and ripstop pants, it's built for the durability of daily training, but perfect for weigh-ins, easy washing, and general convenience.  Each gi includes a custom bag. Don't miss out on this temporary reissue
.